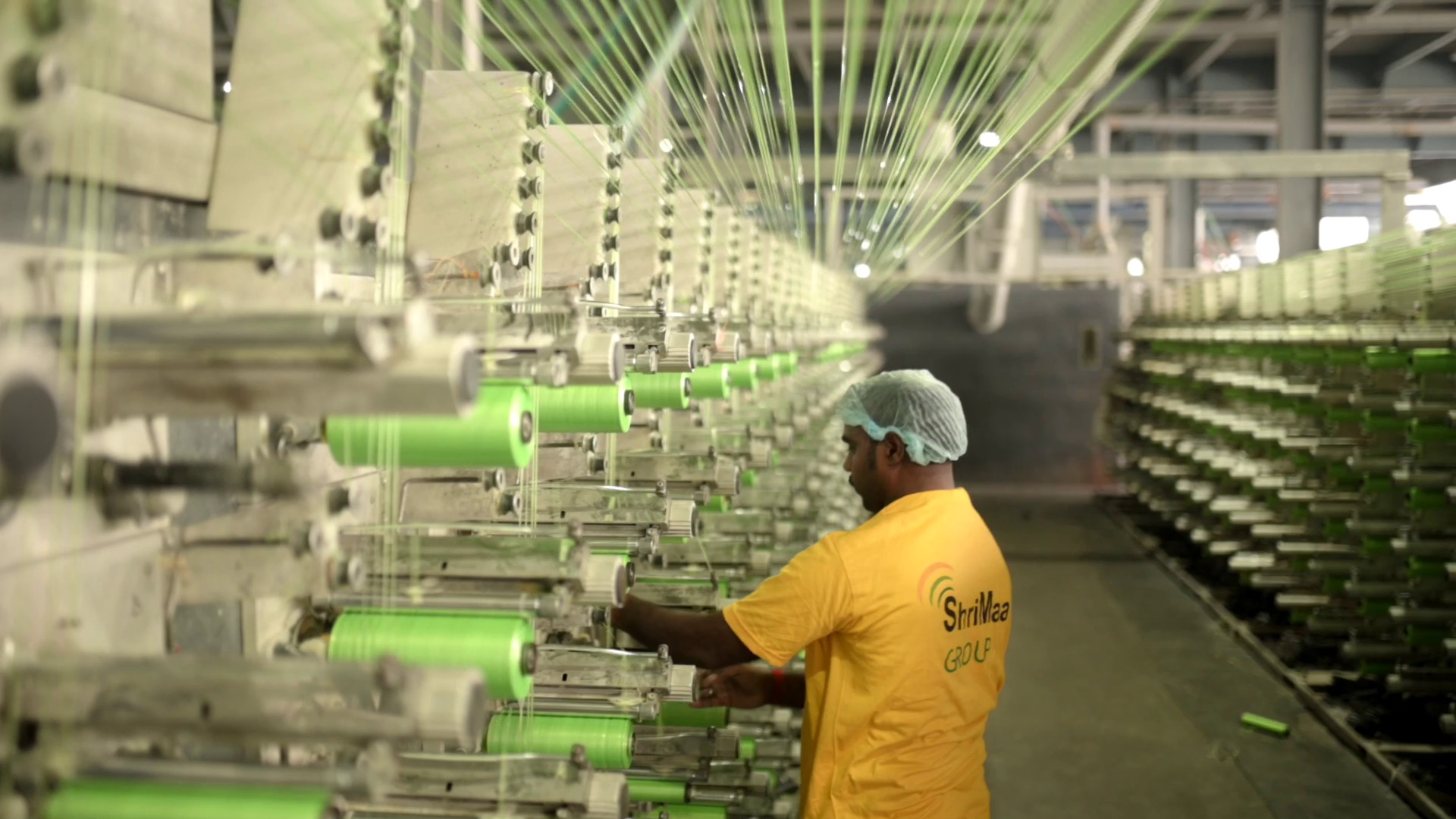 Shri Maa Polyfabs Ltd.
Shri Maa Polyfabs Ltd (SMPL), the leading brand of Shri Maa Group is providing the best quality PP Woven Sacks all over the World over the last decade. Woven from polypropylene tapes, "polypropylene bags", are breathable and at the same time extremely robust, despite their light weight. We constantly stock PP Fabric Rolls in a variety of standard sizes and can supply even large quantities in a very short space of time. Shri Maa Group collaborates with design and communication studies, to ensure that your package stands out in the market, with the packaging which enhances the image of your product, brand and company.
The installed capacity is of 600 kg/hr. resulting in a monthly output of 50 Lakh PP Woven Bags.
The product ranges are applicable in various sectors:
APPL has been supplying best quality cement bags to eminent clients all over the world. Cement bags of APPL resemble high strength, larger shelf life, attractive looks and moisture resistant. Our range of cement bags have increased tear resistance – resulting in rough handling with no broken bags during filling, conveying, loading & transportation.
BOPP
A traditional woven bag (more commonly known as pp bag) is laminated with a printed multi colored Bopp film. This printing process not only adds aesthetic value to the bag but also adds strength to the woven bags. The output of these 3 layered bags, when compared to traditional bags or jute bags would always stand out in terms of look, printing and strength. BOPP film bags are extensively being used for packaging Fertilizer, Rice, Sugar, Wheat Flour, Grains, Cattle Feed and many other products serving various industrial sectors.
Leno Bags
An indigenously developed product till date is the best option for packaging agricultural perishables like onion, potato, ginger, cabbage & other fruits /vegetables – providing a longer shelf life. These can be made available in open weaved polypropylene fabric finish that allows better air circulation around product packed in the bag.
Like no other bag, leno bag enables visual and quality checks of the packaged goods. Classic examples are potatoes and onions. Its coarse-meshed structure makes it very breathable and prevents premature rotting of the products, thus fruits and vegetable packed remain fresh for a longer period of time.
Fertilizer / Liner Bags
Extensively used for packaging sugar and powdered chemicals which are vulnerable to moisture, rain and other external factors. Fertilizer & Chemical Bags offered by us are BOPP Multi color Laminated PP Woven Bags that have durable finish quality. The liner gives an extra layer of protection & more strength to the bags.
These bags are tested for non-moisture and tamper-proof material as per the international standards of quality. Various industries specifically in the agro sector like salts, fertilizer, and sugar etc. use these bags for packaging purpose. Owing to its unique construction, these bags have the capacity to stand vertical when rested on the ground.
Fabric
PP Woven fabrics serve a lot of industries all over the world as they provide the best solution for strong, dependable and economical packaging.
They are manufactured using quality polypropylene material and are known for their tensile strength, elongations, dimensional stability and wear resistance. PP woven fabrics are very useful as they can be used to make bags, tarpaulins, box bag, Ground Cover, Sheet, bags for packing of food grains and cement.