Shri Maa Polyfabs Ltd. (Unit-II)
A continuous approach towards Research, Development and Innovation has helped ShriMaa Group maximize customer satisfaction & retaining them as valued partners.
It is ShriMaa Group's continuous collaboration with multinational companies that has helped in establishing its new Greenfield Project, SHRI MAA POLYFABS LTD (UNIT II) – BLOCK BOTTOM BAGS which is a dedicated Unit – an art of production unit in West Bengal.Shri Maa Polyfabs Lt (Unit II) comprises of two production lines and 110 Looms, whose monthly capacity is a total of 1 Crore 20 Lakh Bags.Out of the two production lines one is a fully automated Block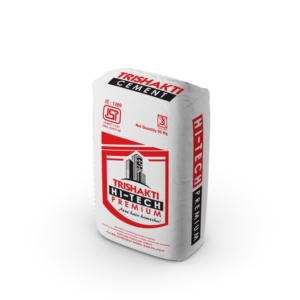 Bottom unit which has been imported from Germany (Windmoller & Holscher/BSW) to cater to the rising demand of Block Bottom welded woven sacks, whereas another unit has been commissioned from Lohia Group of Kanpur, India for manufacturing of conventional PP Woven Bags, FIBC (Jumbo) bags.
The product ranges are applicable in various sectors:
BLOCK BOTTOM CEMENT
Block Bottom bags are suitable for both manual & automatic placement onto the filling spout thus increasing output. The brick-shaped PP woven sacks are produced without adhesives by heat-welding of the coating on the fabric.Once filled, the Block Bottom design gives the bag a brick shape, so it can be stacked perfectly. The brick square shape also saves cost on storage, transportation, handling when compared to other types of packaging.
Since there is no loss of material during packaging it is highly productive for both the company and the end users. Material in Block Bottom Valve Bag means your material will reach your customer in perfect condition so it will bring in more trust and market share towards your company.
Inspite the use of advance technology the price of Block Bottom Bags are competitive, besides being low in weight less raw material is consumed. Even expensive adhesives and sophisticated gluing machinery is also no longer needed for Block bottom bags, as it is used in the case of conventional sacks, thus making it a winner product among all. " Zero pollution based unit – catering to the environment."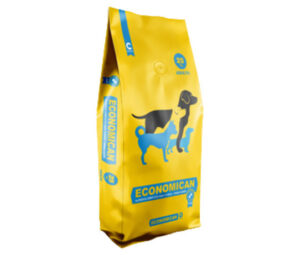 BOPP LAMINATED PINCH BOTTOM BAGS
Our upcoming product, BOPP LAMINATED PINCH BOTTOM BAGS, will be launched by January 2024. These bags are designed to be durable, moisture-resistant, and suitable for packaging animal food products. The bags are made using BOPP (Biaxially Oriented Polypropylene) material, which adds strength and enhances the bags' barrier properties.
The specific applications of these pinch bottom bags include packaging various types of animal food such as dog food, cow food, fish food, cat food, and even rice packaging in the food industry. The laminated construction and pinch bottom design ensure that the bags can securely hold and protect the contents from moisture, contamination, and external elements, thereby maintaining the quality and freshness of the packaged products.With the use of these specialized bags, the animal food packaging industry can benefit from improved product preservation, extended shelf life, and increased convenience for consumers.