Hariom Polypacks Ltd.
It is a resultant of our endless research and zeal to achieve the best we have stepped into the vast arena of Non Woven Fabrics and Bags also. We are marketing our non-woven product under the brand name of "Royal Bengal" Non –Woven.
A Greenfield project named Hariom Polypacks Ltd (HPPL) has been developed by us at Jamuria, beside NH-2 and only 20 minutes drive from Asansol. At HPPL fabric is available in various attractive designs and patterns easily customized as per market trend. We implement the latest technology to manufacture these and offer durable and defect free range of products to the clients.
The daily production of HPPL is about 15,000 Kgs and the fabric is manufactured with a wide range of GSM, various vibrant colours and various sizes of upto 3.2 meters.
Non Woven Fabric, Non Woven Bag and PP Laminated Non Woven Shopping bags are the core items of HPL.
Fabric:
The entire range is demanded widely due to its distinctive features which include absorbency, softness, high tensile strength and resilience. Owing to their distinctive features, these are widely used in textile and readymade cloth market.
This Eco-friendly fabric is ideal for use in various sectors like shopping bags, Medical, Personal Care and Hygiene, Household and Home Furnishings, Stationery, Agriculture and Geo Textiles.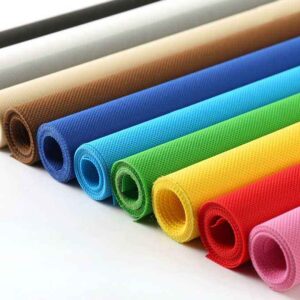 Non Woven Bag
Different types of bags are manufactured at HPPL like D Cut, U Cut and Handle Bags, Box Bags, Manually Stitched Bags, etc. These bags are manufactured using automated machines and are environment friendly. Backed with an infrastructure of High Speed printing, bag making machines and highly skilled manpower; HPPL has the capacity to produce 2, 00,000 shopping bags on daily basis.
PP Laminated Non Woven Shopping bag:
In this bag the film is printed in a Gravure machine for best quality print & is then laminated with Non Woven fabric. This unique combination gives a premium look to the bags & has distinct advantages over normal shopping bags in terms of look, finish and longevity.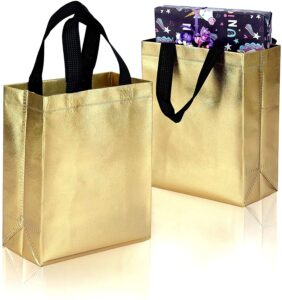 Printed Shopping Bags:
We have wide range of printing machines, namely Roto-Gravure printing machine, offset printing machine, flexo printing, BOPP printing machines and screen printing with 2 colors. We provide our clients with customized bags designs and prints as per their requirements. This also helps in promoting different brand awareness as well.