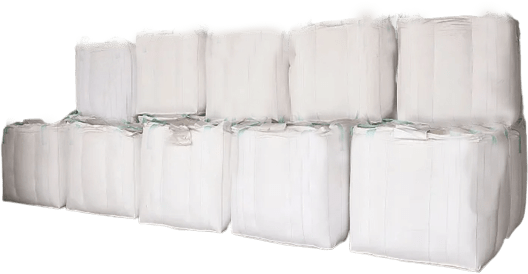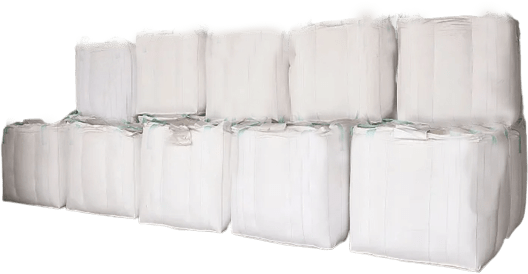 Box Bag
Welcome to our PP Woven Box Bags page, where we introduce you to a versatile and robust packaging solution designed to meet your bulk transportation and storage needs. Our PP woven box bags, also known as bulk bags or flexible intermediate bulk containers (FIBCs), are engineered to ensure the safe and efficient transport of a wide range of granular and powdered materials.
The Advantages of PP Woven Box Bags:
Transporting and storing bulk materials require solutions that prioritize strength, durability, and efficiency. Our PP woven box bags offer an array of benefits that make them the ideal choice for your cargo:
Exceptional Strength: Crafted from high-quality polypropylene (PP) woven fabric, these bags are engineered to withstand heavy loads and resist tearing, ensuring the integrity of your cargo during transportation and storage.
Customizable Sizes: Our PP woven box bags come in a variety of sizes, enabling you to select the dimensions that best accommodate your cargo and available storage space.
Secure Containment: With reliable stitching and closure options, our bags provide secure containment, preventing spillage and contamination that can occur during transit.
Moisture Resistance: The woven fabric is designed to repel moisture, protecting your cargo from humidity and water damage.
Cost-Effective: Reusable and durable, our PP woven box bags offer a cost-effective solution for your bulk packaging needs, reducing the need for frequent replacement.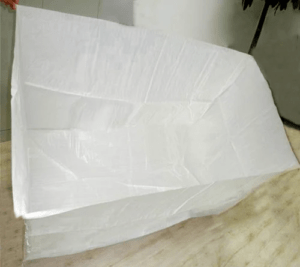 Key Features of Our PP Woven Box Bags:
At Shri Maa Group, we take pride in offering PP woven box bags that meet the highest industry standards. Our bags are equipped with features that enhance their functionality and utility:
Variety of Options: Choose from an assortment of bag designs, including standard, ventilated, and conductive bags, to address specific cargo requirements and storage conditions.
Safe Handling: Ergonomically designed handles and lifting points ensure safe and convenient handling, minimizing the risk of injuries during loading and unloading.
Custom Printing: Enhance brand visibility and cargo identification by opting for custom printing on your PP woven box bags.
Quality Assurance: Our bags undergo rigorous quality control procedures to ensure they meet stringent quality and safety standards.
A Global Reach with Personalized Service
With a global clientele and a reputation for excellence, Shri Maa Group is a trusted partner in the bulk packaging industry. We understand that different industries and cargo types have unique needs. That's why we offer personalized service, helping you choose the right PP woven box bags to suit your specific requirements.
Contact Us Today
Discover the strength and versatility of PP woven box bags for your bulk packaging needs. Contact Shri Maa Group today to discuss your needs, request a quote, and experience the difference that our reliable and secure packaging solutions can make for your business.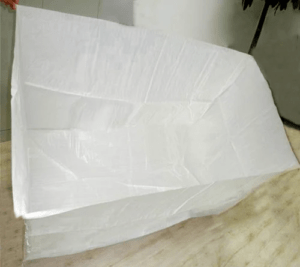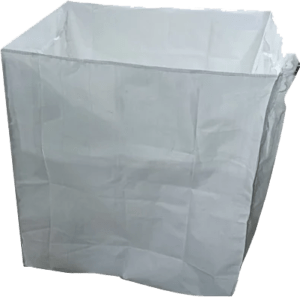 Agriculture: Used for packaging seeds, fertilizers, and agricultural products.
Retail: Commonly employed for shopping and carrying merchandise.
Construction: Used to transport and store construction materials.
Food Packaging: Suitable for packaging grains, rice, and other food items.
Bulk Goods: Used to transport and store large quantities of goods.
Industrial Storage: Employed for organizing and storing industrial products.
Waste Management: Used as waste collection bags due to their strength.
Durable Material: PP woven box bags are made from strong and resilient polypropylene.
Resistance to Moisture: These bags are resistant to moisture, making them suitable for various conditions.
Cost-Effective: They are often more affordable compared to other bag materials.
Environmentally Friendly: PP woven bags are reusable and recyclable.
Custom Printing: They can be easily customized with prints and designs.
High Weight Capacity: These bags can carry heavy loads.
Low Stretch: They exhibit low stretching under heavy loads.
Easy Cleaning: These bags are easy to clean and maintain.